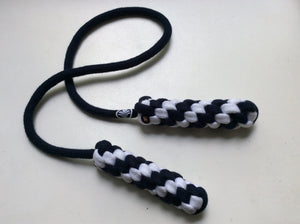 Soft Hanbo Ltd.
Kusari Fundo
Sale price Price €25,00 Regular price
Soft Hanbo's Kusari Fundo ropes are perfect for practicing your restraining and blocking technique's. 

Soft Hanbo's rope products are made of 100% full cotton. Due to that they treat your skin with care and won't "burn" it during the exercise as much as ropes that are made of synthetic fiber.
Kusari Fundo length: 31.5" (80 cm)